About the Firm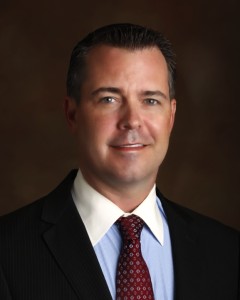 The Law Offices of Christopher P. Taylor, P.A. are located in  the city of Delray Beach, FL. Attorney Christopher P. Taylor is the founding member and managing partner of this boutique law firm focused solely on Florida estate, probate, trust and guardianship matters.
Mr. Taylor provides both simple and more complex estate planning for individuals and families residing in South Florida. Mr. Taylor also an experienced Florida Probate Attorney representing beneficiaries and fiduciaries involved in the administration of probate estates, trusts and guardianships, as well as litigation and mediation of Florida probate, trust and inheritance disputes.
Christopher P. Taylor, grew up in South Florida. Born in Miami-Dade County, he was raised in Broward County  before attending the University of Florida in Gainesville. There he earned his Bachelor of Science degree in Business/Finance with honors, followed by his Juris Doctorate from the University of Florida's Frederick G. Levin College of Law. While in law school, Mr. Taylor worked as a certified legal intern for the Gainesville Public Defender's Office, representing clients charged with misdemeanor crimes throughout the judicial process.
Upon graduating from law school, Mr. Taylor returned to South Florida where he spent the next four years working as an Assistant Public Defender for the 15th Judicial Circuit, Palm Beach County, Florida Public Defender's Office in West Palm Beach. During this time Mr. Taylor gained valuable courtroom experience while representing criminal defendants in more than 40 jury and non-jury trials. His clients were charged with crimes ranging from 3rd-degree misdemeanors to 1st-degree felonies, punishable by life in prison. Mr. Taylor's extensive trial practice and experience in the courtroom during this time helped him gain the comfort and knowledge necessary to successfully present a case to both judges and juries.
In early 2006, Mr. Taylor chose to leave the Public Defender's Office to focus on trial practice and representing clients in civil litigation matters–specifically, probate estate, trust and guardianship litigation. Christopher spent the next nearly 7 years with a boutique firm located in Broward County, focusing on probate estate and trust litigation matters across the entire State of Florida.
Mr. Taylor eventually decided it was time to open his own practice, so he could focus on representing clients in nearly all aspects of probate, estate, trust and guardianship cases in South Florida, where he was born, raised and now resides with his wife and their young daughter.
Mr. Taylor is also an active member of the Broward County and Southern Palm Beach County Bar Associations and member of the Florida Bar's Real Property, Probate and Trust Law section.
After nearly seven years of representing clients primarily involved in estate and trust litigation matters, Mr. Taylor gained unique insight into the issues leading up to these types of cases. Probate and trust litigation, especially between family, are highly emotional and tend to last several years. They can result in significant fees and costs, as well as divisions between family that can never be repaired. While litigation in many circumstances is necessary to protect and preserve one's inheritance, exploring pre-suit settlement options, whether through informal negotiation or a formal mediation, can greatly benefit the parties involved.
Through his extensive litigation experience, Mr. Taylor has also learned that far too many probate, estate and trust litigation cases occur because Decedents either do no estate planning, or by preparing their own estate planning documents using simple forms they found online.
In trying to save money by hiring the least expensive attorney, or one who doesn't specialize in estate planning, clients often end up with poorly drafted documents that can lead to confusion, and costly litigation.
South Florida Probate, Estate and Trust attorney Christopher P. Taylor is dedicated to providing independent, experienced and professional counsel to clients needing assistance with estate planning, probate, trust and guardianship litigation and administration cases in South Florida, including Miami-Dade, Broward and Palm Beach Counties.
Mr. Taylor has represented numerous individual, corporate and professional clients involved in the following types of cases:
Will Contests due to Undue Influence and Lack of Testamentary Capacity
Trust Reformation and Termination
Breach of Duty, Removal and Surcharge of Personal Representatives and Trustees
Fiduciary and Attorney Compensation Disputes
Elective Share and Surviving Spouse Rights
Slayer Statute
Post-Death Annulment of Fraudulent Marriages
Tortious Interference with Expectancy of Inheritance
Exploitation of Elderly or Vulnerable Adult
Breach of Power of Attorney
Appointment of Emergency Temporary, Limited and Plenary Guardians of Person and Property
Determination of Incapacity Proceedings
Probate and Trust Accounting Disputes
Probate Administration of Testate (with a Will) and Intestate (Without a Will) Estates
Summary Administration
Creditor Claims
Administration of simple and more complex Florida Trusts involving Family Limited Partnerships, LLCs and other closely held business entities
Inheritance Disputes
If you or someone you know is involved in a probate, trust or guardianship matter in South Florida or would like to discuss or modify your estate planning, please contact the Law Offices of Christopher P. Taylor, P.A. today. There is no charge for the initial consultation.